We cook and serve traditional  Czech cuisine according to old recipes of our moms and grandmas. Our menu is based on our own products as well as fresh local ingredients.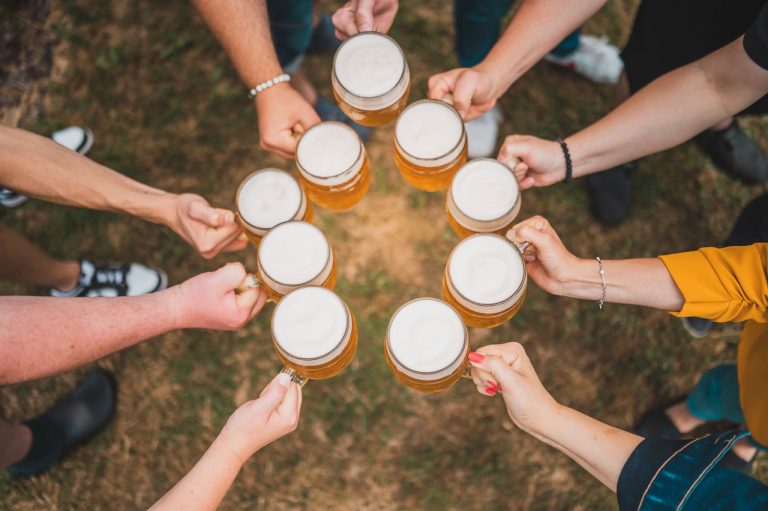 Stop by during a walk or a bike tour or run from the biotope for something tasty and quick in the hand. During the summer season, we have an opened buffet with a covered seating area.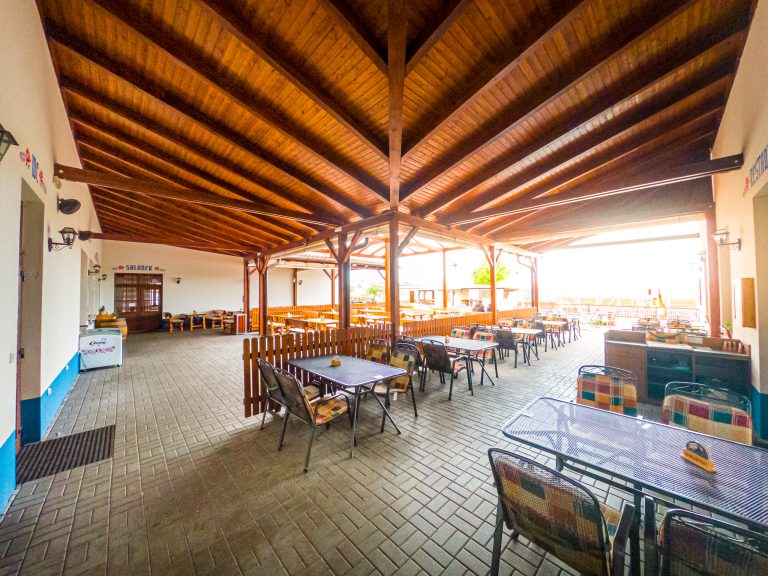 Pork knuckle with bone
Thing (and portion) for real eaters and foodies alike. A big piece of meat, fresh home-made bread, mustard… And of course the smoothest beer from Dalešice.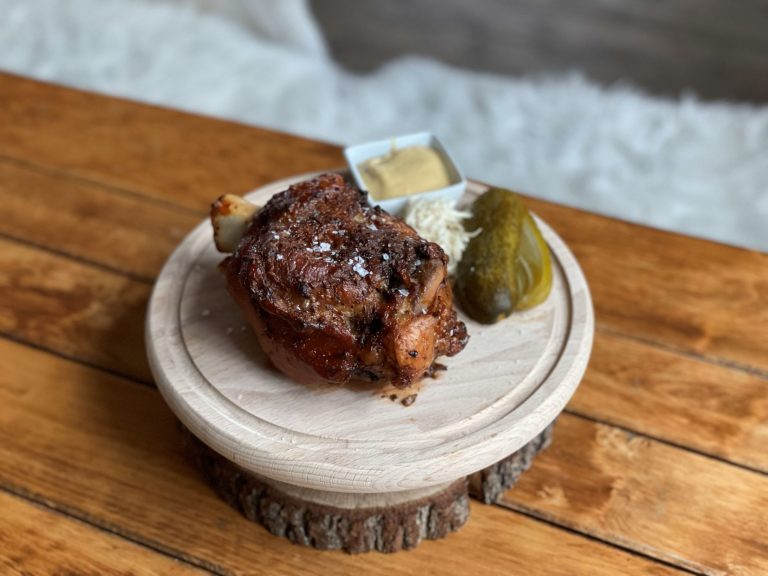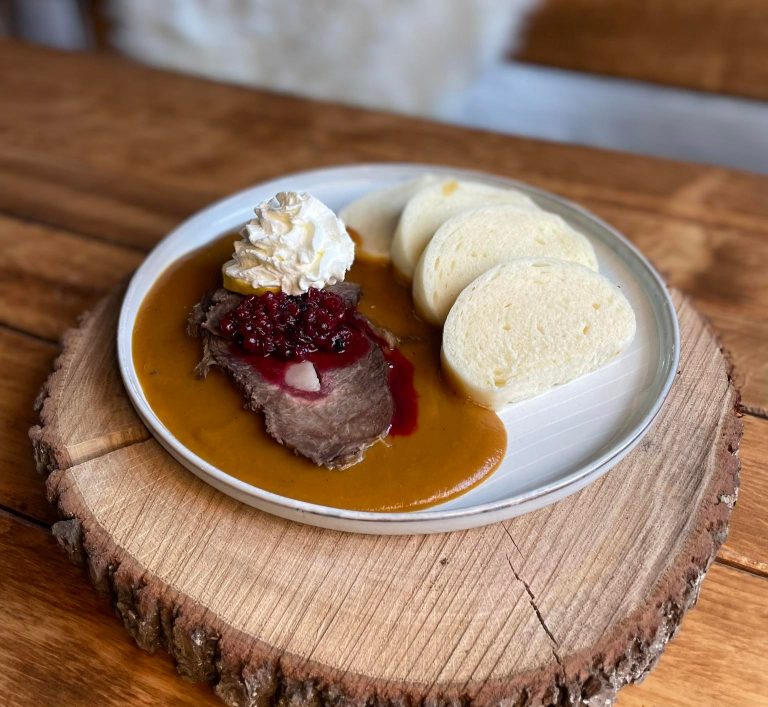 Beef roast in traditional creamy sauce
Beef roast. Typical & traditional. Creamy sauce. With six. With four. Or eight dumplings? With bread dumplings. With Carlsbad dumplings. Smooth. Sweeter. Slightly sour. Soft. With cranberries. With whipped cream. From best quality ingredients. What else can it be? Almost any kind, but always delicious. We'd like you to try it, dear friends. Enjoy it!
"Větrník"
Choux pastry with caramel and vanilla cream. This deliciousness usually disappears really quickly – in any weather, at any time of the day. Perhaps slightly immodestly, we dare say that it is simply a GREAT delicacy. For young and old… In short – sweeten your life with our "větrník"!